Jia-Yi CNC Group
Jia-Yi CNC is the name of the lead company of the technology hub based in Taiwan
(R.O.C).which includes AnnJerry Engineering Technology, company producing Automation equipment , and Machinery installation engineering, Jia-Yi CNC Technology
which develops and produces not only high quality CNC Machining Centers, CNC
Engravers, Automation Equipment, but also professional industrial solutions.
AnnJerry Engineering Technology founded in 2005,is specializes in the
Machinery installation engineering and OEM automation equipment.
Main service:
- In line equipment installation and Maintenance.
- OEM automation equipment.
Customers: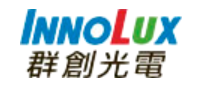 Jia-Yi CNC Technology (Original name was Kunshiman Precision) was founded in 2009, is specializes in the development and production of CNC Machining Centers, CNC Engravers, Dental CAD/CAM systems and professional industrial solutions.
We also deal CAD/CAM software,3D scanner, CNC Laser and Robot.
Main products:
- CNC machining Center (3~5 axis)
- CNC Engraver (3~5 axis)
- Dental CAD/CAM system
- CAD/CAM software
- 3D Scanner
- 2~3D CNC Laser engraver
- Robot
Customers: