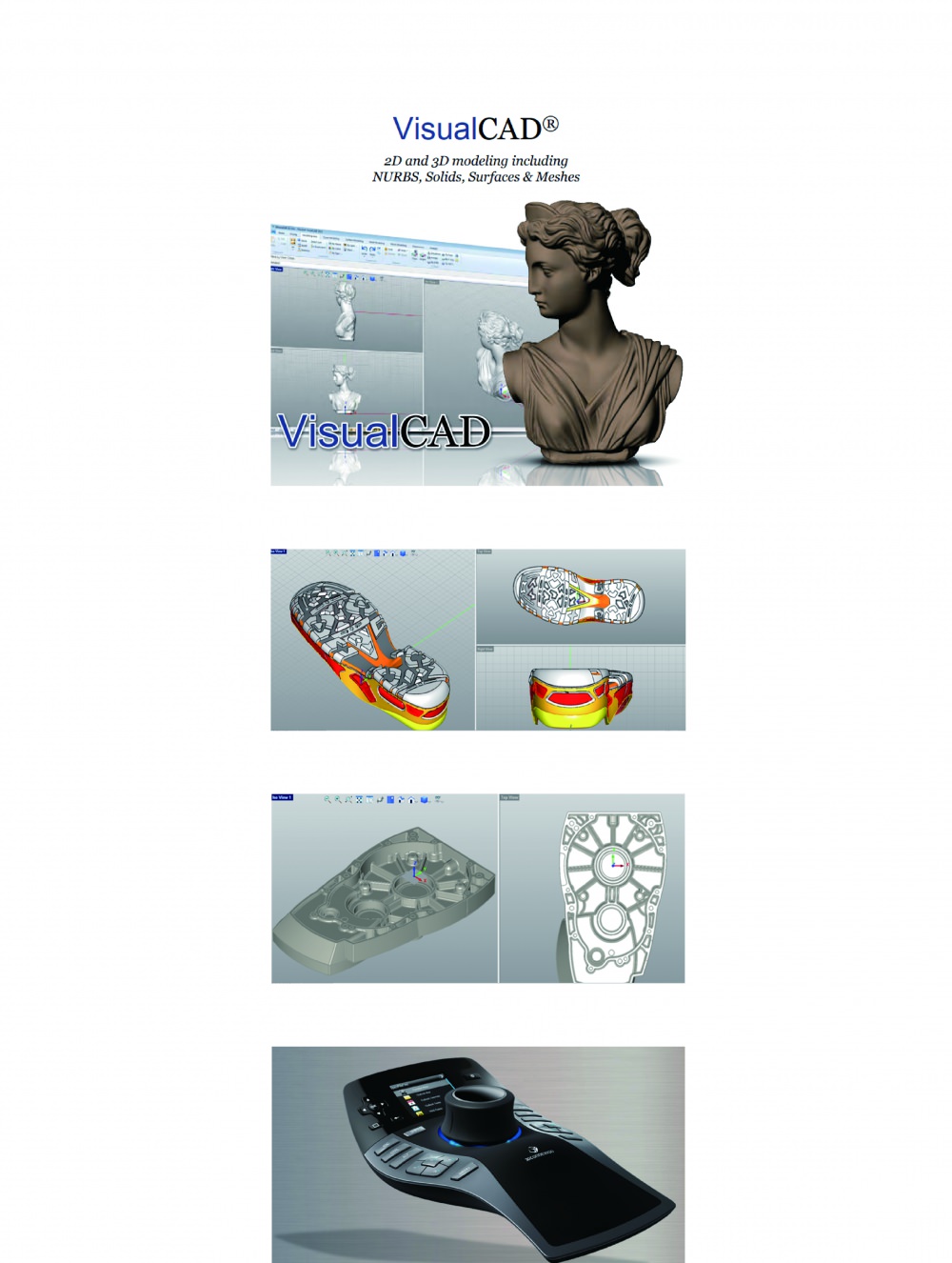 Overview
VisualCAD 2017 with its modern user interface, makes creation of 2D and 3D curves
as well as 3D surfaces, solids and meshes easy and efficient. With a complete geometry
creation and manipulation tool-set and fast shaded graphics and rendering.
VisualCAD 2017 is a perfect system for first time CAD users and/or educational users.
It includes numerous file importing capabilities such as DXF/DWG, IGES, STEP and other
file formats making it also an ideal companion system for your mainline CAD system.
More information please contact us or link to MecSoft.com !